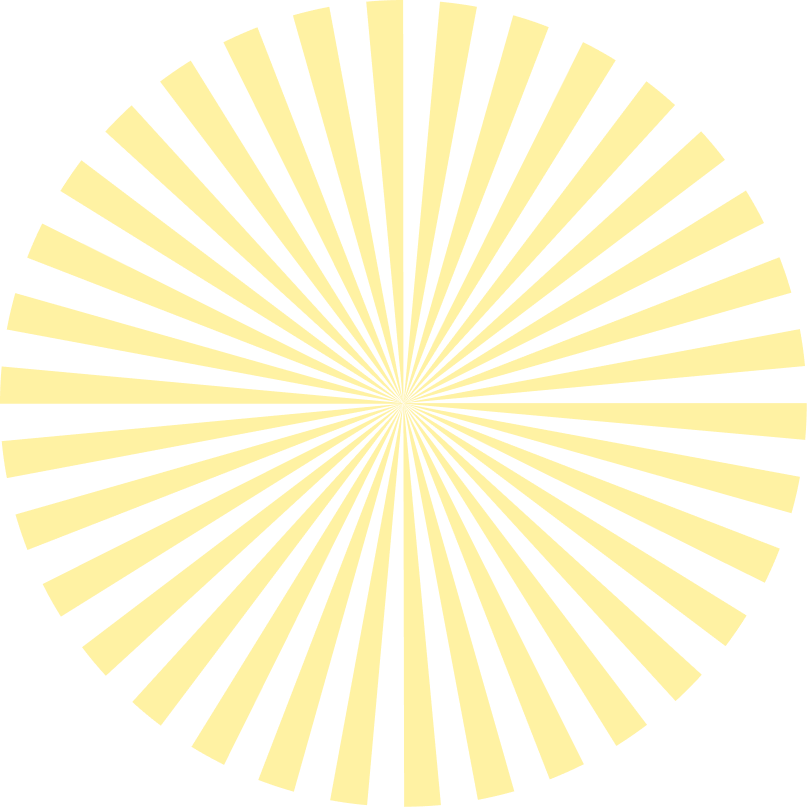 Sustainability
When Glasgow hosted the COP26 global climate change conference in November last year, the world's leaders came together to try and come to an agreement which would limit global warming to a maximum of 1.5C by the end of this century. We recognise that music festivals represent a unique challenge in this regard due to the volumes of transport taken, energy consumed, waste generated and water used before, during and after each event.
As signatories of the Green Nation Sustainability Charter, we are responsible for preserving the live music experience for generations to come. This year at TRNSMT, we are making a strong commitment to reducing the environmental and ecological impact of our festival. We are building the tools we need to do this, but we need you to help us make this journey a success.
Help Us Be Kind to Glasgow Green
Your 'Green Essentials' Checklist
Don't bring anything from our banned items list – some of these are hard to dispose of and create additional harm to the environment
Be mindful of your rubbish and use the right bin
Bring a *soft* plastic water bottle to reuse at our water points (anything hard or metal will be confiscated)
Plan ahead with your travel arrangements, use public transport and walking as much as possible
Consider not buying new clothes for the weekend, reusing or repurposing vintage garments, or if you must buy new using sustainable brands
Choose to eat at least one vegetarian or vegan option from our traders
Our Plans for 2022
Tackling Plastic Waste
It is now a well-known fact that plastic pollution is harmful to the environment and biodiversity. Every year, over 10 million tonnes of plastic are dumped in our oceans – that's roughly the same as one bin lorry load per minute. The resulting excess of microplastics in our oceans and rivers threatens the health of marine species, food safety and quality, human health and is a contributor to climate change.
That's why, as well as banning plastic cups, straws, food containers and utensils, our goal this year is to increase recycling of all waste (including plastic) to 30%. Here's what we are doing at cinch presents TRNSMT 2022 to achieve this:
All drinks will be decanted* into paper cups, allowing us to more easily manage the recycling of glass, aluminium and plastic coming from our bar operators
We are asking traders to serve soft drinks from cans (which are far more recyclable than plastic containers) and decanting* them into compostable cups
Encouraging artists and crew to bring refillable water bottles and refill from water coolers which we are providing throughout artist and production areas
Any plastic water bottles we are asked to order for artists and crew are minimum 50% recycled plastic
*Decanting is a necessary commitment as part of our license to put on the festival
What you can do:
We ask you to please bring a used plastic water bottle to refill at our Water Stations (our license does not allow hard plastic or metal bottles through the gates)
Please DO NOT bring any of the following with you as it will be confiscated and only leads to more waste

Glass, Metal or Hard Plastic Bottles
Food or Drinks
Laser pens
Flares
Selfie sticks / Umbrellas / Flags
Folding / Inflatable Chairs
Bags larger than A3
Travel
Our partners have worked to ensure that what we bring to Glasgow Green to build our festival site is sourced from as nearby as possible. We are also making gathering data on our travel emissions central to our planning. By monitoring and gathering data on how materials, kit and infrastructure directly associated with the event are coming to and leaving the site, we can plan more effectively to reduce our impact at future events.
A significant piece of the emissions puzzle also comes from audience travel, which accounts for a major slice of our carbon footprint. That's why we are helping you to plan ahead and think about how you and your friends will get to TRNSMT in the most sustainable manner possible this year. Help us plan for your arrival at Glasgow Green by filling out our audience travel survey which will be emailed to all ticket buyers.
You can take part in reducing the festival's environmental impact by considering how you will get here in advance. Sustainable methods of transport could include:
Cycling – Publicly available bike racks outside the site
Car-sharing
Head over to our Getting There section for our handy guide on ways to travel to TRNSMT.
Managing Our Waste
One of the biggest challenges faced by all music festivals is the volume of waste created. Our role as event organisers is to figure out how to prevent this waste from adding further destruction to our environment. By adopting the principles of the circular economy – focussing first on waste reduction, then finding ways to reuse materials and finally recycling anything we cannot reuse – our goal this year is to send zero waste to landfill.
We are working with a two-bin system to manage audience waste at cinch presents TRNSMT 2022:
FOOD and COMPOSTABLE Waste – Our food traders serve everything with compostable containers, cutlery and napkins which can go in this bin along with any scraps of food.
DRINKS containers – This should consist primarily of cups as nearly everything being served will be decanted, however any plastic bottles or cans can also go in this bin.
We are not providing General Waste bins for a couple of reasons:
The amount of waste which would have to go in these bins is relatively small compared to everything else
It's easier for our waste management contractor to sort and remove any general waste from the two-bin system than to have a third bin to manage
Experience has taught us that managing our waste isn't just about segregating it – we also need to be confident that it is being handled appropriately after it has left our site. Our contractor takes waste from our site to a state-of-the-art sorting facility where all compostable waste is separated and turned into PAS100 compost. Anything that cannot be composted will be sorted at this facility and redirected for recycling. As pointed out above, our aim here is to at least meet Glasgow City Councils' target of recycling 30% of waste material from cinch presents TRNSMT 2022.
We also encourage festival-goers to consider sustainability when choosing an outfit for the day/weekend. There are lots of ways to be fashionable and reduce harm to the planet. Fast fashion creates huge amounts of waste which ends up in landfill each year. By buying from vintage & charity shops, or better yet re-using an older outfit (or swapping something with a pal), you can significantly reduce the environmental impact your fashion choices have.
Energy
We've set ourselves an ambitious target of using at least 80% GreenD+ HVO (Hydrogenated Vegetable Oil) Fuel across our site this year. Our supplier is providing high-quality and sustainably sourced GreenD+ HVO for use across our site which, when used optimally, can deliver the same power to our sites as Diesel whilst reducing GHG emissions from our generators by up to 90%.
While we recognise the benefits of HVO, we see this as an interim solution and our primary aim is to move towards more renewable forms of power. We are in the process of developing forthcoming partnerships which will assist us in achieving this aim in the future.
Our power and production contractors focus on using local kit wherever possible and plan the movement of these goods to minimise the number of miles travelled. Our production team also monitors requests for power across the site and ensures that we are only distributing optimum levels of power, balancing compliance between safety and sustainability.
The festival will also use 100% LED festoon lighting and we are maximising the use of LED tower lighting. In some cases, due to supplier location tower lighting can be less sustainable due to the distance it needs to travel to get to Glasgow Green. LED lighting uses up to 90% less power than other lighting standards.
Measuring What We Do
As part of our mission, we have also put data collection in the following areas at the heart of our planning:
Power consumption
Fuel types and amount used
Transport to and from the festival
Recycling
Composting
Water and wastewater
Detailed measurement of our efforts this summer will help us to better understand how we can continue improving in 2023.
Community
Community outreach and working with local organisations is key to achieving success in the above areas. We are building on our success in this area from last year and introducing new measures to spread our sustainability message at the festival in a positive way.
We work hard to ensure that local residents are kept well informed and have a direct line for them to call our community liaison team and ensure that any issues they report can be resolved as quickly as possible
We ensured that 50% of all first aiders onsite were also trained in mental health first aid
We have targeted to reducing overall waste. We encourage our partners, contractors and sub-contractors to reduce what they bring to minimise waste produced, prioritise reuse over single use and use the recycling facilities provided
We are introducing a scheme for salvageable items to minimise waste at the end of the festival
Following our success with the Plate Up for Glasgow initiative last year, we continue to encourage food traders to keep food waste to a minimum and make arrangements to allow for the redistribution of unused food
We are partnering with local charities who can put food and drink items to good use after the festival